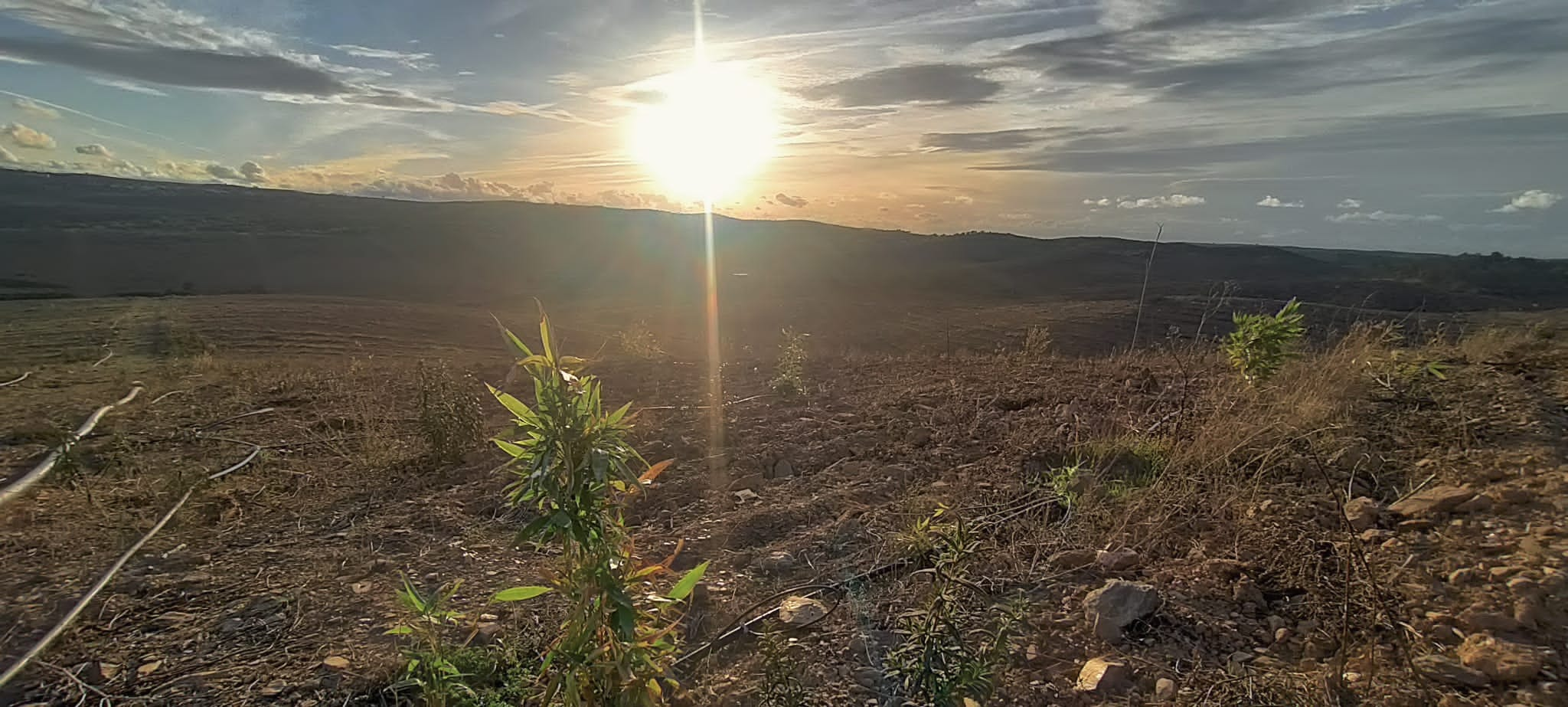 Remove carbon with us and
support the transition
Due to its fast growth and long lifespan, bamboo is one of the best crops in terms of carbon sequestration.

Bamboo is also the fastest renewable commodity and an alternative for hardwood, steel, PVC, composite materials and cotton.
When carbon storage in durable products and compensation through substitution is added, a total compensation of more than 500 tonnes per hectare / per year can be attained. (P. van der Lugt)
Help us making impact
Your support allows us to plant more bamboo, delevering a renewable base material for a lot of different industries. The transition towards renewable commodities is essential to lower our global footprint.
With our bamboo fields we are not only contributing to SDG 13 on climate action. The year-round green bamboo regenerates degraded farmland and protects it against erosion and desertification. The plants hold water in the top soil, develops it's own water management through the roots and becomes an attracting ecosystem for lots of animals and insects.
We give a boost to local economy and job creation. Young people fleeing towards the bigger cities will have job opportunities in a new and vibrant green economy, build around the bamboo fields.
Carbon removal credits (CRC)
through bamboo fields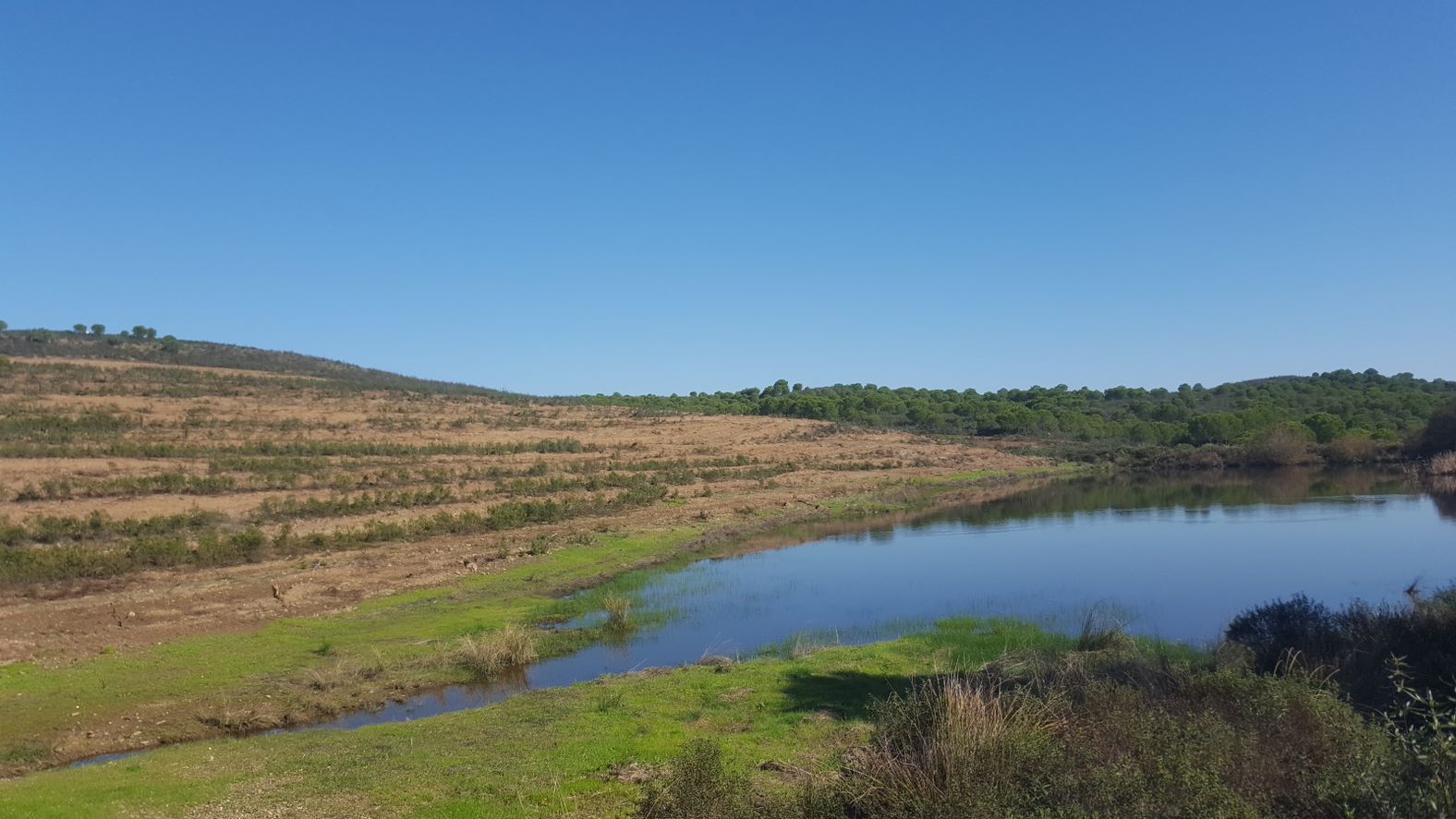 Currently we establish fields in Alcoutim on barren land, the carbon sequestration potential is substantial, about 48 ton per year / hectare.


Our carbon removal certificates (CRCs) are verified and certified via ONCRA. ONCRA stands for Open Natural Carbon Removal Accounting and is an initiative of The Climate Cleanup Foundation, backed by the Dutch government, ASN Bank and other ecosystem partners.

Read more…
In a nutshell
Nature-based solution for eco-friendly carbon removal
Regeneration of agricultural land in Europe
Contributing to 8 SDG's
Transparent and secure transaction and information
Follow-up via in-house carbon & impact manager
European green deal
The European Green Deal is a series of policy initiatives by the von der Leyen Commission with the overarching goal of making Europe climate neutral by 2050.

By 2030, CO2 emissions must be reduced by 55 percent compared to 1990. In order to meet global goals set under the Paris climate agreement to curb climate change carbon removal is neccessary.

With the European Green Deal and E.U. putting basic carbon removal principles on the table, carbon removal credits are more relevant than ever. Companies such as Microsoft, Stripe, Swiss Re and UBS are pioneering the purchase of CRCs to provide capital for carbon removal projects.
TEDx talk of Pablo van der Lugt about the posibilities of bamboo as a powerful tool for carbon removal and an alternative for many commodities.
BambooLogic carbon removal credits, money well spent.
93% of the revenues of our carbon removal certificates (CRCs) are used to enlarge our bamboo fields and invest in our operations, financing local development, create jobs and regenerate degraded agricultural land. 7% is allocated towards The Climate Cleanup Foundation to run the Open Natural Carbon Removal Accounting system (ONCRA); enabling more carbon removal projects to be certified and verified. It is the ambition of The Climate Cleanup Foundation to Double Nature and remove 1500 Gigaton of carbon dioxide. Read more…
You get a ONCRA certificate for every ton of CO2 removed and your ownership of the certificate is administered in the ledger.
If you, as a company, really want to become net zero and you are looking to actively take CO2 out of the atmosphere and not only buying credits to avoid future emissions, then carbon removal credits should be in your assets. You get an invoice of the transaction, proving together with the certificates and the ledger that you are truely contributing. You are not alone. Companies such as Microsoft, Stripe, Swiss Re and UBS are pioneering the purchase of CRCs to provide capital for carbon removal projects.
More information?
By clicking 'Submit' you confirm that you've read our privacy policy